---
Ghost Story - Old Scars for New Days
by
J. Edward Tremlett
---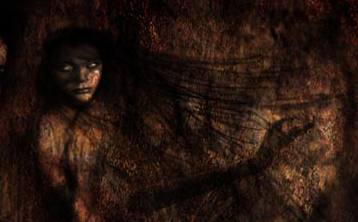 (illus. by Taz Jurz)
---
Laris was the first man who'd never lied to me, tried to trick me, led me on, treated me like a sex toy or just flat-out used me, and that gave him a hell of a lot of credit in my book.
So if he was looking for my son, I wasn't going to chase after him because I was afraid he was going to harm him. I was going to go see what he knew that I didn't, and hope he'd explain enough of what was going on so that I could actually help - for a change.
Funny how these things work out, isn't it?

---
I
II
III
IV
V
---
Back